If you're eager to build out a system for habitat management, here's a practical look at getting the process started.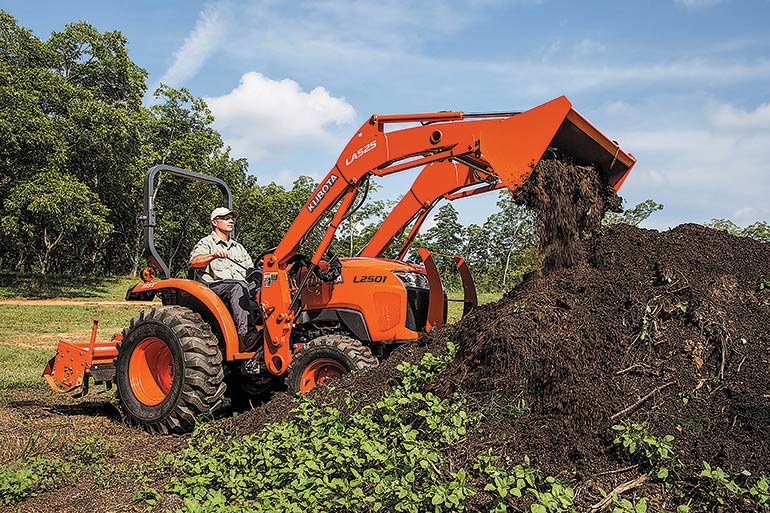 Were this a perfect whitetail world, each of us already would have a turnkey piece of habitat to manage and hunt. The land would be fertile, with all parts easy to access. A lack of overly steep slopes or tight corners would make food plot, fence and road work a breeze.
Alas, it's not a perfect world. All deer land has some limiting factor, and usually several in combination. Many tracts lack flat areas to plant. Some are rocky, full of stumps or both. Others have too much water, or not nearly enough. Often the pH is too low. Meanwhile, the money, manpower and time to address these problems are nearly always in limited supply. Put it all together and you see why so few management plans ever play out perfectly. Developing and maintaining great habitat is a satisfying process, but it's one that never quite ends.
The list of useful products for land management is now almost endless. But for now, let's look just at basic equipment for food plotting. Most of us need to be able to both develop and maintain plots, so we need to own or at least have access to:
Tractor or powerful UTV/ATV;
rotary cutter;
boom sprayer;
rotary tiller or disc harrow;
spreader for lime, fertilizer and possibly seed;
cultipacker/drag;
trailer for transporting; and finally,
someplace to keep it all secure.
That sounds like a lot of jobs. And if you're starting from scratch, it can be. However, there now are more options than ever for addressing them. Thanks to a recent push toward serving the "hobby farm" market, manufacturers of tractors, implements, attachments and accessories now offer smaller products that can serve multiple purposes.
Let's start, naturally, with the tractor. Deciding which one's best for you isn't something we can settle here, but there are a few basic points to address. And they start with horsepower.
Unless you have a lot of acres to work or only have access to full-sized attachments, you can get by quite well with 30-40 hp. Not to say that's the magic number — you can take on much bigger chores and even enjoy an air-conditioned cab with an 85, and you can get into tighter spots with a 25 — but as a compromise among many factors, 30-40 is a nice range to consider. That's enough power for most tasks, yet an unbraked turn radius of just over 10 feet makes many models in the class practical for small plots and brushy lanes.
Most tractors in this "compact" class have 4WD drivetrains. You'll also have to decide on the version of power-take-off (PTO). You can get "live" PTO (which spins whenever the engine is running) or an "independent" type (separately controlled). Most buyers also opt for a front-end loader, which is super helpful. And there are tons of other options, including automatic transmission vs. standard.
If using a UTV or ATV to work the land, you'll need one with enough power (minimum engine size of 500cc) to handle attachments of appropriate size and weight. Be sure you don't end up overtaxing your machine. Most land managers with a serious plot program prefer tractors, not only for their enhanced power but also because they're built for this sort of daily duty.
If picking a tractor sounds harder than shopping for a pickup, maybe it's because there are more brands to pick from, and more versions within a brand. And of course, you also will be asking the machine to perform a wide range of tasks. Figure out the functions that matter most to you, then do your research. Seek out reputable dealers and test-drive several makes and models. And consider the reputation of the brand and dealer before signing on the dotted line.
Even where the soil is friendly and the land is level, productive food plots take time to develop and maintain. Fortunately, there now are many attachments suited for use behind lighter tractors, UTVs and ATVs. These products are often just smaller versions of those used by farmers.
Trying to consolidate equipment, back in 1999 Georgia deer hunter Blaine Burley came to market with the PlotMaster. This food plot "multi-tool" allowed a user to disc, plant and cultipack/drag with a single machine. Since then, other companies have introduced products to literally scratch the same ground. Among them are Ranew's Outdoor Equipment with its Firminator G-3 and Quick Attach, which has the Till-n-Grow 3-point tiller.
In addition, there have been big advances in no-till planting equipment. Great Plains and several other companies now market products that eliminate the need to tear up the seedbed. While some no-till machines are mainly for large-scale agricultural applications, they can work for plots, too.
The downsizing trend has carried over into smaller rotary mowers, boom sprayers, fertilizer hoppers and the like. Which ones would work best for you will depend on assorted factors. However, in many cases even a UTV or ATV is sufficient for use with these right-sized farming tools.
No matter which equipment you end up with, unless you're going to leave it right where the dealer delivers it, transport questions often arise. Most compact tractors weigh over a ton, so hauling one can be a consideration. Take an attachment or two with it and towing capacity and trailer requirements go up. If you'll be ferrying the equipment back and forth between hunting clubs or other places, how will you get it all moved?
A properly equipped half-ton pickup might do well enough in level driving on dry roads, but when towing a big load in hilly country and/or bad weather, consider a heavier-duty rig. Towing realities, often in conjunction with a need to navigate tight spaces on the land, have led many plotters to opt for subcompact tractors rated around 25 hp.
Storage space is another aspect to consider. Before buying any equipment, ponder where you can keep it secure when it's not in use. Cellular trail cameras are handy not just for scouting deer but also for monitoring vehicles and other equipment stored onsite.
In the end, we whitetailers aren't fretting over growing postcard-perfect crops; we just want a better deer herd and good hunting to result from a process we enjoy along the way. It's nice to know there now are more tools than ever for helping us reach those goals.
The article The Basic Equipment Necessary for Food Plots originally appeared at North American Whitetail