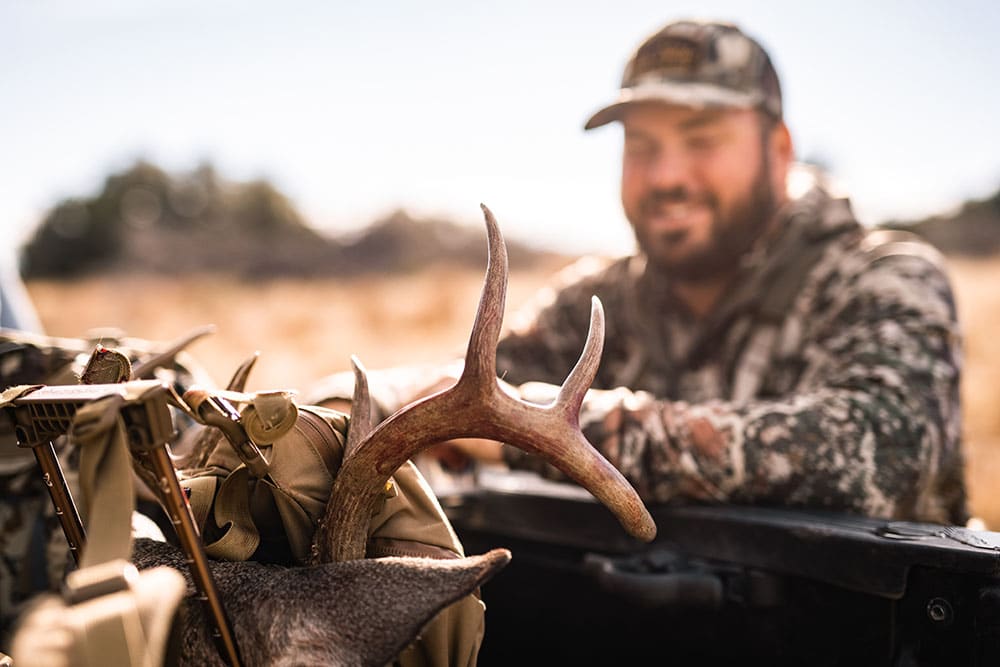 As the Director of Policy at the National Deer Association (NDA), it's my job to make sure that deer hunters and managers are aware of policy and advocacy initiatives that impact deer, wildlife habitat and our hunting heritage. If you've been following along with our Action Alerts so far in 2021, you know that we're incredibly busy engaging on state and federal legislation and regulatory processes.
Certainly, legislation and regulations are very important components of deer management, but these processes tend to take time to play out, and it sometimes feel like our voices are not heard as clearly as we would hope. Fortunately, there are other ways that deer hunters can engage in the deer management process, and these avenues are quick and easy. Below are three simple ways that deer hunters can directly (and efficiently) impact deer management in their state.
Public Meetings
Public meetings can conjure up images of packed auditoriums, cafeterias and firehalls, with passionate, and sometimes unruly, citizens engaging in the public process. I get it – not everyone wants to head to the local gathering hall after a long day of work, sit in uncomfortable chairs and wait patiently-ish to speak their mind.
But, the last year has undoubtedly changed the way that state and local agencies seek public engagement on regulatory matters. Now, almost all public meetings are completely virtual or at least offer a virtual engagement option. We've seen this across the spectrum of public engagement, and state wildlife agencies are no different. In fact, we've sent out Action Alerts regarding virtual engagement opportunities in Wisconsin, Indiana, Montana, Vermont and Pennsylvania so far this year, and the NDA is currently hosting a series of virtual meetings to discuss CWD management in Pennsylvania in partnership with the Pennsylvania Game Commission (PGC).
In our extensive work in policy, advocacy, and even as hosts, we know that state wildlife agencies heavily value and consider input provided during public meetings. So, show up or tune in. With virtual options for nearly every event, there's really no excuse. Recline your chair, open a beverage and learn about and influence deer management in the areas you hunt.
Harvest Reporting and End-of-Season Surveys
We often hear hunters question a state wildlife agency's method for estimating herd size or harvest levels. Sure, that's valid. How could an agency possibly accurately estimate these metrics? Well, it takes some complicated math, but agencies can and do accurately estimate both herd size and harvest. A big component of these equations is harvest reporting and post-season surveys. Most states require mandatory harvest reporting, and many states that don't require harvest reporting issue post-season hunter surveys.
In our extensive work in policy, advocacy, and even as hosts, we know that state wildlife agencies heavily value and consider input provided during public meetings. So, show up or tune in.
Although 'mandatory', actual harvest reporting rates vary significantly among states, and most states don't require reporting in order to obtain a hunting license the following year. Fourteen states requiring mandatory harvest reporting see reporting rates of 90-100%. That's awesome! Unfortunately, those rates aren't consistent across the board. In six states with mandatory reporting, less than 70% of the harvest is reported, including two states (Alabama and Pennsylvania) with only a third of their harvest reported, and in Kansas where only 15% is reported. These rates are disappointing, to say the least.
Both harvest reporting and surveys are excellent means of accurately estimating total deer harvest in a particular state. Unfortunately, these tools are only as accurate as the information provided. In some instances, by not reporting harvests, hunters are asking agencies to estimate 85% of the harvest! Reporting harvests and responding to post-season surveys is quick, easy and accurate, and doing so significantly aids state wildlife agencies in making deer management decisions. This upcoming season, set a reminder to report your harvest, whether successful or not. Also, open that email or letter from your state wildlife agency next winter and complete the survey. It's simple, and it makes a difference.
Habitat Grants
The NDA has long stood as the beacon resource for deer and wildlife habitat management. Our magazine and website are chocked full of useful, informative content to improve habitat and properties for a number of species and uses. We'll provide the knowledge, but the time and money required to achieve property goals are on you. Fortunately, state wildlife agencies and private organizations can sometimes help with the cash.
A variety of grant programs exist to help fund wildlife habitat management programs on private lands. Afterall, state wildlife agencies are entrusted with managing wildlife, on both public and private lands, on behalf of the public – the owners of the resource. Habitat management on public lands is, of course, easier for agencies to undertake. Private lands, however, are just that. Generally speaking, these lands are off-limits to state agencies, but these same agencies are still responsible for managing the wildlife residing within the property boundaries.
As a result, agencies and organizations, such as trusts or conservancies, provide incentives for private land owners to improve the habitat on their properties for all kinds of wildlife, including deer. Often times, these incentives are in the form of monetary grants. In essence, agencies or organizations award monetary grants to property owners who show that they have or will manage their property for the betterment of wildlife. Often, specific requirements must be met, but agencies and organizations provide knowledge and resources to ensure that both parties get the most out of the award.
To stay up-to-date on these types of opportunities, make sure you're signed up for the NDA Newsletter. We'll send you information on habitat grant opportunities in your state. It's also worth signing up for you state wildlife agency's newsletter (you should be signed up already!). There may not be a better way to impact deer management in your state, or in this case, directly where you hunt, than a habitat grant.
Utilizing even one of the three above methods can make a difference with respect to deer management in your state. In fact, I'd say that it's our duty as hunters and consumers of the resource to engage in the deer management process in as many ways as possible. Fortunately, the steps above are effective and efficient, and I hope you'll engage in the process this coming season.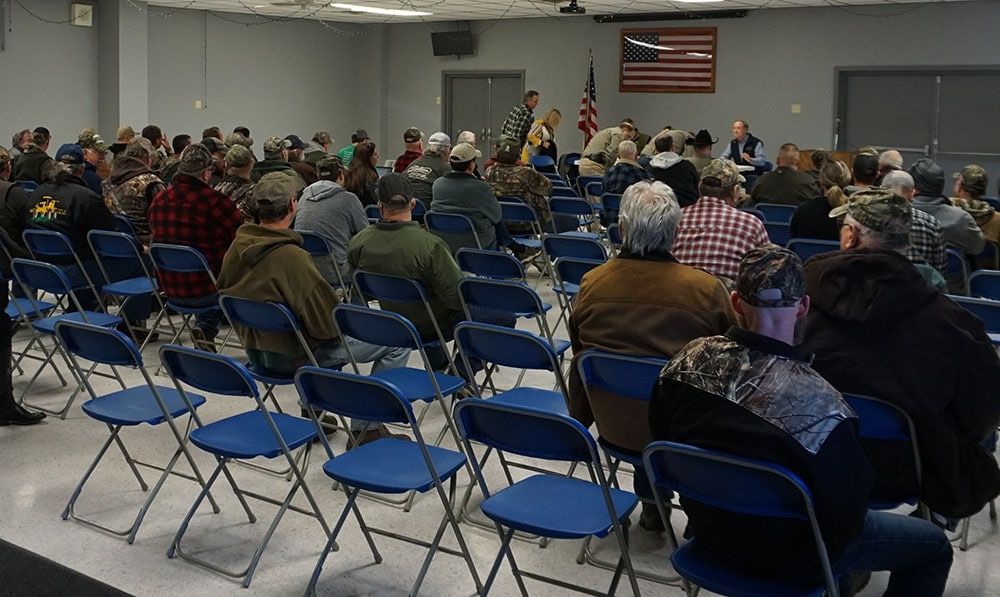 The post Three Simple Ways Hunters Can Directly Impact Deer Management in Their State appeared first on National Deer Association.